MyGroups. View MyGroups

---
To switch to the MyGroup profile page, just find and select the group in the MyGroups tree in the left pane under Active or Deleted lists.

The result view displays details about the MyGroup and the list of assigned users. It also displays charts that show number of messages and file transfers delivered on the MyGroup per each day for the last 7-day period.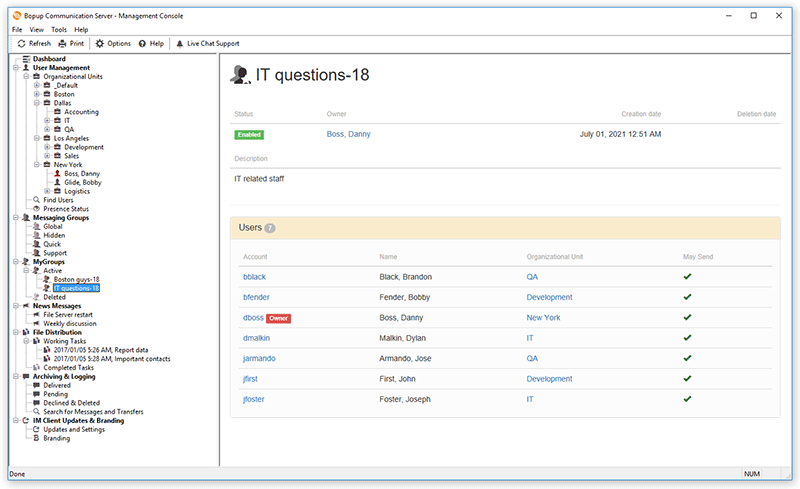 MyGroup profile page
MyGroups cannot be changed or deleted from the Managament Console of the communication server so they can be only shown in read-only format.